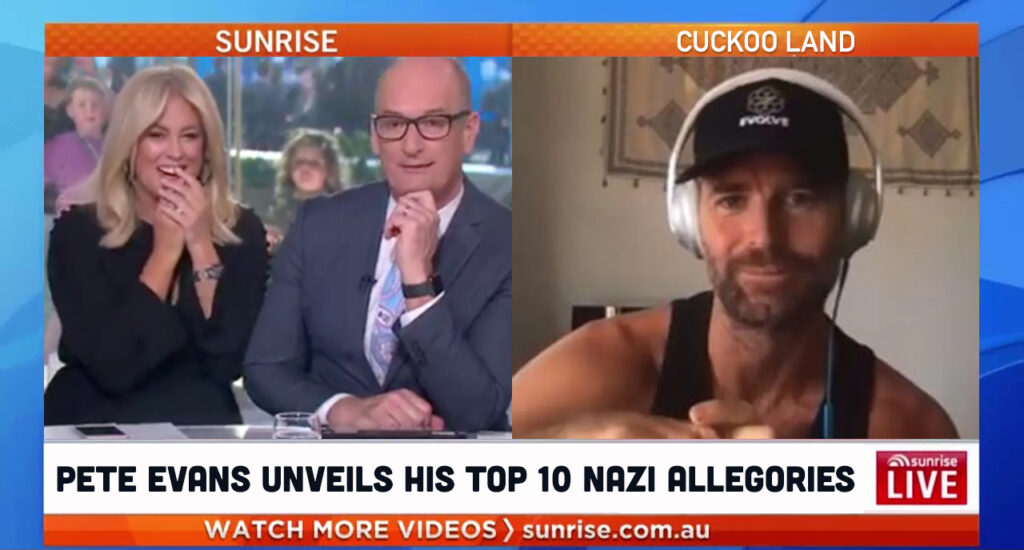 Breakfast TV show that experts recommend to refrain from eating while watching, Sunrise, has today reportedly reached out to former network star chef Pete Evans to offer him a spot as a guest panelist, following his Instagram post featuring a neo-nazi symbol.
"We sincerely apologise to Pete Evans for previously kicking him off the network," said Samantha Armytage addressing the viewers of the show after ranting about how the national anthem is too inclusive of Aboriginal people. "The network felt it necessary to end our partnership due the dangerous claims he was making about the paleo diet, we had no idea he was also a white supremacist! If he had said that, we would have booked him way more and let them say whatever he likes!"
"It is important to hear from racists, not because we agree with them, but umm.. because giving racists a platform helps reduce their message? I'm mean sure it has literally never worked before and ended up getting Pauline Hanson elected back into parliament, but it does get good ratings so it clearly is for the greater good."
---
If you enjoyed this article, consider becoming a contributor to the Chaser Beer Fund. For just $7 a month you can help us employ 20 more interns.
---